Who are we?
Tangshan Qijun Machinery Equipment Co.,Ltd established in September 2001, is a private science and technology enterprise that sets design, development, sales, manufacture, and service in one. The company is located in Tangshan BeiHu high-tech industrial zone, the factory covering an area of 21000 ㎡.
What can we do for you?
Tangshan Qijun Machinery Equipment Co.,Ltd with equipment research and development and complete sets of system integration for the subject, the core manufacture technology to support for, the main products are the equipments matching with semi-mobile crushing station system (heavy-duty slat feeder, heavy-duty scraper feeder, discharging belt conveyor), feeding crushing station, simple crushing station, relocated belt conveyor, heavy-duty scraper conveyor, centralized auto-control system, and widely used in coal, ports, mining and other industries.
Created in September 2001
---
The factory covers an area of 40 acres
---
The office building covers an area of 2,300 square meters
---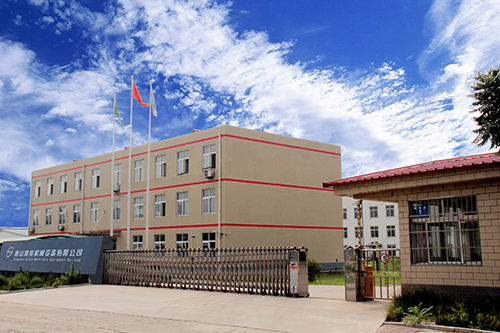 The heavy-duty slat feeder and screening scraper feeder already obtained the country practical new-type patent certificate, and the semi-mobile crushing station already passed the project applications in City technology and Provincial Science and Technology Department. Products have been received well application and consistent high praise in the Inner Mongolia Huolinhe region, BaiYinhua region, Yuanbaoshan region, Xilinhaote region, Xinjiang Hami Beskudook region and Yinchuan region,etc .
Tangshan Qijun Machinery Equipment Co.,Ltd insists on the management theory of "taking the market as the guide, with technology for support, to talent as a fundamental". Adheres to science and technology innovation in business, pays attention to the technological content of products, combines with the market demand close, and provides the most competitive complete equipment and technology for users through strong technical development strength. The company now has departments of Technology, R&D, Manufacture, Marketing, After-sale and Executive.
There are 96 employees, including 44 professional and technical personnel, 12 senior professional titles personnel, and 39 personnel above Bachelor. There are more than 20 high-quality specialized technical personnel in Technology Department, whose undertook the national key projects several times, such as: Zhungeer open coal mine, Shanghai BaoSteel project (including the first, second and the third stage), Qinhuangdao port engineering, Qingdao Qianwan port ore terminal, Hebei Huanghua port coal terminal. There are 6 members in Research and Development Department, including 2 professor engineers and 4 senior engineers. They are mainly responsible for development of new products and the optimization of the existing products, the products' further research and improvement for being more reasonable and meeting user's requests better, and developing the products to a wider field. Tangshan Qijun Machinery Equipment Co.,Ltd also has cooperated with Hebei United University for the development of new products.
We will innovate the management system and improve service quality on the basis of improving the technology level constantly, obeying contracts and keeping reputation. Sincere cooperation with the community, seek common development and create brilliant!
---
Contact us

ADD:No. 1, Qijun Avenue, Leading Zone, Beihu Ecological Industrial Park, Tangshan, Hebei
Follow us
---